Forest Villa

Farmhouse Project located next to a Tiger Reserve

Cloud Door Resort - 3 BHK Villa Interiors

Interiors of an American Cottage Style Villa for a Resort in Wayanad, Kerala

Cloud Door - Master plan

Resort in Wayanad, Kerala

Modern Classic Bedroom Interiors

Interiors of a Private Residence

Vellar Crafts Village

Re-development of a Crafts Village

Kollam Convention Center

Design was inspired by the sharp facets found on the Hull of the numerous ships harbored on the nearby Kollam Port.

Haveli Style Design

Residence Interiors

New Nordic Style Interiors

Minimalistic Interiors of a 1315 sq.ft Flat in Jaipur

Residence Design

Duplex Residence in Mansarovar

Luxury Redefined

"Matangi" is an ultra luxury 4bhk home spread across an area of 2200 sq.ft. It is simply a cut above the rest, with the perfect blend of warmth & luxury.
Portfolio
Our projects are an extension of our attitudes rather than designs.
Blog
Our Latest Facebook Posts & Instagram Feeds
Extension of 1500 sq.ft residence for a Client who admires and encourages traditional architecture and interiors.
About Us
Who We Are
Our Story
SYNERGY designs is a young and dynamic architectural practice based in Jaipur, India.
Almost 11 years ago we conceptualized the idea of creating our own practice. We already had 6 years of work experience in the UK and were eager to begin our own journey in India.
Our design philosophy allows us to create something special for each client and we deliver in the desired time frame.
We process the client's needs first from the basic facts of a brief to their hopes for the project, likes and dislikes, their passions and interests, and from this we develop a concept, which then takes shape and built form.
We're passionate in our design work, and carefully consider our clients' aspirations and ideals when creating beautiful, sustainable solutions.
Our design process includes:
Feasibility Studies
Site Planning
Preliminary Design
Design Development
Construction Documents
We create lasting relationships with our clients, and we prefer to think of ourselves as design partners.
We strive to remain a small firm so that we can serve our clients more intimately. Our strengths come from a collective assimilation of talent that possesses a unique level of exposure in hospitality, educational, and residential projects.
Let us show you what we can do.
Services
We specialize in architecture that is sustainable, regionally driven and that attempts to enhance the qualities of the site in which we work. Architectural investigations revolve around such concerns as the creation of a rich and thoughtful edge between inside and outside, utilizing light as a medium, and employing warm, natural materials in order to accentuate a sense of place. We strive to incorporate each client's architectural aspiration as well as our expertise in interior design, master planning and sustainability. For us, the best design comes when we forge a true partnership with our clients, engaging them in the design process and listening to their needs.
Architecture
The definition of architecture calls it "the art and science of designing and building structures, or large groups of structures,. . .
Interiors
Interior design is all about how we experience spaces. It's a powerful, essential part of our daily lives and affects. . .
Master planning
Master planning is about making the connection between buildings, social settings, and their surrounding environments. A successful Master Plan considers. . .
We have the experience and expertise to provide services with a level of professionalism.
Our attention to detail and strong communication skills has built our reputation as a design firm capable of meeting the needs of even the most discerning of clients.
Teamwork
Nice to meet you
2006 │ Master's Degree in Interior Design with a specialization in Colour Psychology from Bournemouth University, UK.
2002 │ B.. . .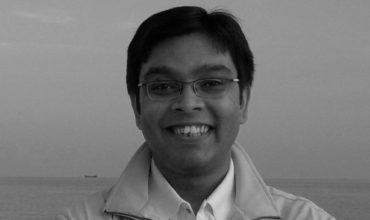 Principal Architect
2006 │ Master's Degree in Architectural Technology with a specialization in Building Facades from University of Nottingham,. . .
Design Team
Architects
Poonam Mandal
Principal Architect
Master's Degree in Interior Design,
B. Arch (Honors)
Kaushik Mandal
Principal Architect
Master's Degree in Architectural Technology,
Diploma in Architecture
Divya H
Architect
B. Arch
Archil Sharma
Architect
B. Arch
Tejveer Singh
Architectural Intern.
Interior Designers
| | | |
| --- | --- | --- |
| Rupal Somani | Interior Designer | Diploma in Interior Design |
| Gourang Kumawat | Interior Designer | Degree in Interior Design |
| Saloni Kumari | Interior Designer | Degree in Interior Design |
Design Team Collaborations
Contact Us
Get in touch
If you want to leave a message, suggest an idea, ask a question, give information or correct a mistake, please feel free to do so.
Synergy Designs
7 D.P. Colony, Bhagwan Marg,
Swej Farm, New Sanganer Road, Sodala,
Jaipur, Rajasthan 302019 INDIA
Our Clients
Some of our customers