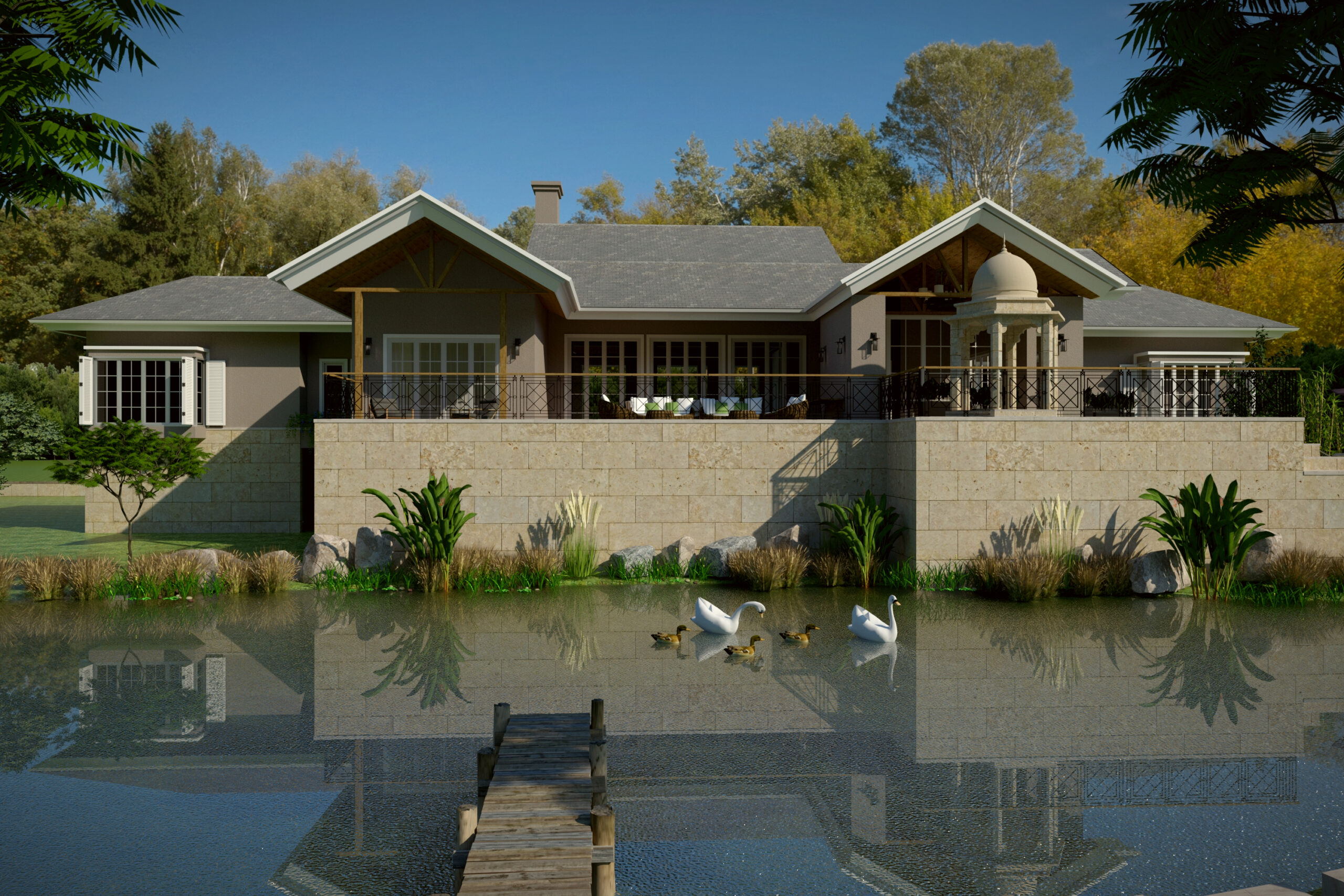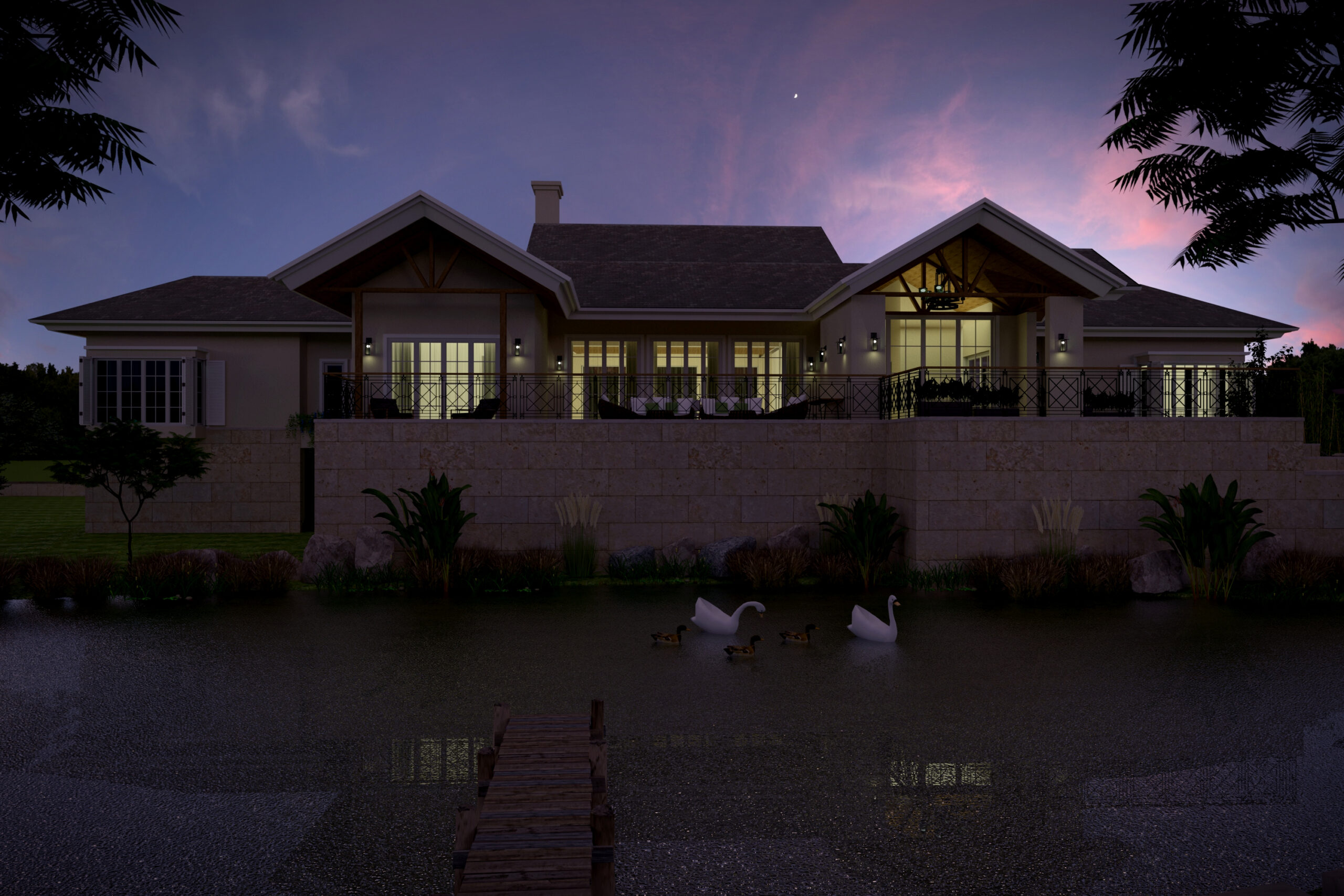 Forest Villa - Entrance View
Forest Villa - Day View from the Forest Side
Forest Villa - Dusk View from the Forest Side
Forest Villa is set within a 5.36 acres of land parcel situated just outside the boundary of Pilibhit Tiger Reserve. Our Clients wanted their personal getaway to the lush green forest to relax and unwind from the city. Vision was to create a place where the residents could merge with the surrounding nature, clearing their mind, experiencing luxury and adventure at the same time with a goal to create a place for themselves close to the forest.
The location is adjacent to a beautiful dense forest, which is part of a natural tiger reserve. Villa is placed next to a large man-made aquatic & lily pond, alongside the forest to capture the magnificent views of the forest. Its been elevated by 10 ft. to provide protection from stray wildlife and occasional flooding.
The Villa is spread across an area of 3400 sq ft. and all the four bedrooms benefit from entirely different views on every side of the house. The Villa consists of two small courtyards separating the private areas, large family deck overlooking the Forest from the Living Room. All the spaces have been carefully designed as per Vastu, with natural air circulation & ventilation.
Sloping Roofs with Slate Tiles, Exterior Stucco Walls on top of Stone Cladded Foundations renders a Traditional Cottage Style.
#villa#cottagestylehome#cottagehouse#traditional#farmhouse#farmhousestyle#modernfarmhouse#foresthouse#facade#render#farmhousedesign#design#villa#villadesign#foresthome#homesweethome#naturelovers#farmhousestyle#cottagestylegarden
| | |
| --- | --- |
| Year | 2020 |
| Location | Pilibhit, Uttar Pradesh |
| Project Type | Private Residence |
| Design Team Collaboration | Sukalpa Architects |
Please follow and like us: